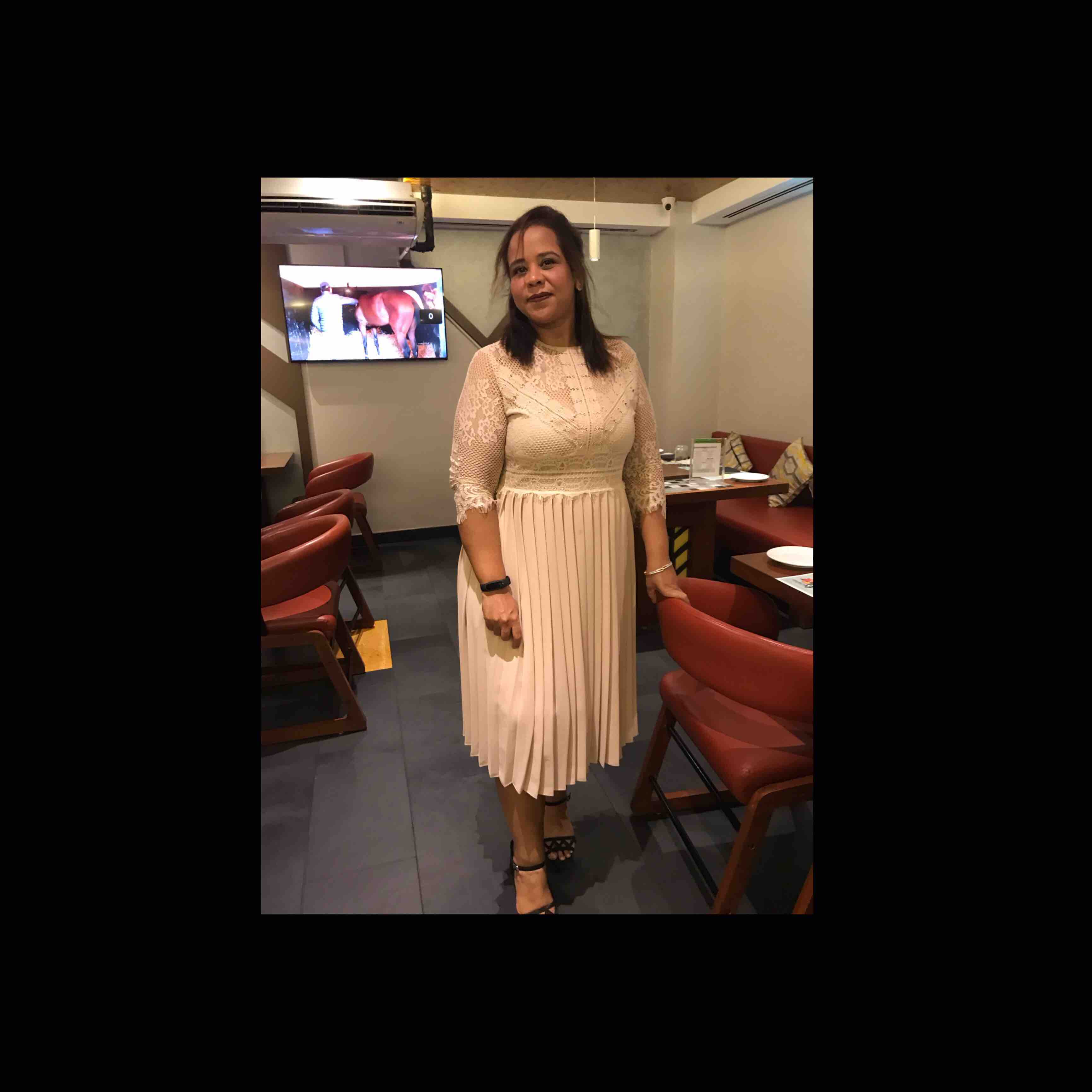 Ipshita Mukherjee

 | 1 minute to read
Balushahi Air Fried
Ingredients
Atta 60g

Ghee 15g

Dahi 15g

Stevia

Salt

Baking powder

Nuts for garnish

Water
Direction
Step-1
Take ghee in a bowl and with a spoon or spatula or a small wired whisk, beat the ghee till it is smooth, light and fluffy. Its color will also lighten.
Step-2
Now put chilled Dahi in ghee and Again with a spoon or spatula or a small wired whisk, mix and whip the curd with the creamed ghee.
Step-3
Now using a sieve, take atta in it. Place it on the bowl itself. You can also sift the flour separately in a plate or tray. Add 1 pinch salt, 1 pinch baking soda and ½ teaspoon baking powder.
Step-4
Mix the flour lightly with the creamed ghee and curd using a spoon or spatula. Sprinkle some cold water in parts and begin to mix it. Overall you can use 8 to 9 tablespoons cold water. Add 2 to 3 tablespoons water at a time and mix. If the curd used has more whey, then less water will be required.
Step-5
Mix and combine everything to form a soft dough. Do not knead. Just mix and bring everything together to a dough. In case the dough becomes sticky, then add 1 to 2 tablespoons flour. cover the dough and keep aside for 15 minutes. Use light pressure from hands and form a dough. Do not knead heavily or if required then knead very lightly.
Step-6
Pinch small to medium sized balls from the balushahi dough. Roll them gently and lightly between your palms. Then make an indent or depression in them. You can flatten them slightly if you want.
Step-7
Now pre heat air fryer for 10 minutes at 180 degree. Then put the the balushai in air fryer for 30 minutes at 80 degree then 10 minutes for 180 or 160 degree.
Step-8
Meanwhile make stevia syrup.
Step-9
Take balushai and put them in warm syrup and soak them properly in stevia syrup.
Step-10
Garnish with nuts.
Step-11
Note not mentioned nuts macros on plate as it was only for plating and on top I used 2 almonds and 2 pistachio.
Step-12
Macros mentioned is per piece.