Exercise Science
 2k
Workout Guide For Beginners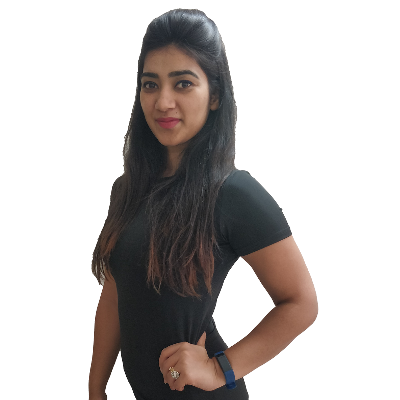 Asmita Chaudhary
69 Likes
12 Comments
𝐖𝐡𝐨 𝐢𝐬 𝐜𝐨𝐧𝐬𝐢𝐝𝐞𝐫𝐞𝐝 𝐚 𝐛𝐞𝐠𝐢𝐧𝐧𝐞𝐫?

- Any untrained individual

- Someone who needs to learn the form and technique

- Has a training history of less than 6 months

- Someone who is coming back after a break or an injury (special care to be taken).

𝐇𝐨𝐰 𝐭𝐨 𝐜𝐫𝐞𝐚𝐭𝐞 𝐲𝐨𝐮𝐫 𝐰𝐨𝐫𝐤𝐨𝐮𝐭 𝐩𝐥𝐚𝐧?

𝐅𝐫𝐞𝐪𝐮𝐞𝐧𝐜𝐲: You can choose your own split but to get started, do full body training 3-4 times a week. When you perform the same movement repeatedly, you will get better at the form and technique. Rest days can be used for steady state cardio such as walking, swimming or any sport that you like to play.

𝐈𝐧𝐭𝐞𝐧𝐬𝐢𝐭𝐲:  Keep intensity low. Start with 2kg dumbbells or water bottles at home.

𝐑𝐞𝐩𝐞𝐭𝐢𝐭𝐢𝐨𝐧𝐬: Stick to the 8-12 rep range. Keeps 2-3 reps in reserve. For example, if you think you can hit 12 reps with good form, aim for 9-10 reps keeping 2-3 reps in reserve.

𝐒𝐞𝐭𝐬: Start with a single set and progressively increase the number of sets per workout session.

𝐄𝐱𝐞𝐫𝐜𝐢𝐬𝐞 𝐬𝐞𝐥𝐞𝐜𝐭𝐢𝐨𝐧:  More isn't always better. Limit the number of exercises. Begin with simple exercises or progressions. Your goal should be to find that variation that gives you the most benefits and minimizes the risk of injury.

𝐇𝐨𝐰 𝐭𝐨 𝐜𝐡𝐨𝐨𝐬𝐞 𝐯𝐚𝐫𝐢𝐚𝐭𝐢𝐨𝐧 ?

By assessing your current skill level. First, learn the basic movement and then try out the variations.

𝐑𝐞𝐬𝐭 𝐩𝐞𝐫𝐢𝐨𝐝 – Intra-workout rest periods are important. Make sure your rest periods are optimal and help you recover so that you're ready for your next set.

𝐓𝐡𝐢𝐧𝐠𝐬 𝐭𝐨 𝐮𝐧𝐝𝐞𝐫𝐬𝐭𝐚𝐧𝐝 𝐛𝐞𝐟𝐨𝐫𝐞 𝐲𝐨𝐮 𝐬𝐭𝐚𝐫𝐭 𝐭𝐫𝐚𝐢𝐧𝐢𝐧𝐠

- Know your WHY: Why do you want to start training?

-Understand the basics (and get them right!): Even advanced lifters' plans are based on these basics

-Don't chase muscle soreness: "No pain no gain" isn't always true. Just because your body isn't aching doesn't mean you haven't trained hard

-Someone who has never trained before does not need that much stimulus to build some muscles

-There are six basic movement patterns. Focus on getting better at them.

Go through the entire post and you will learn how to create a workout plan for yourself. Lifting is a life-long passion. Start well, keep getting stronger and you'll be well on your way to Gainsville!