Others
 49
NEW MOM's HEALTH AND FITNESS - PART 2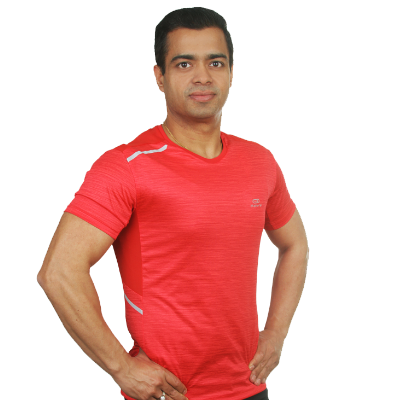 Sahil Pathania
12 Likes
I hope u have read my earlier write up on sneaking in exercise snacks in your daily schedule. If you are here (on squats platform) and reading this that means you have already started your journey, not full-fledged but you must be trying to bring some changes in your lifestyle. So, let me help you further by highlighting the importance of healthy diet and exercise in your post-partum and thereafter phase with toddlers. As you all know new mom's diet needs to be balanced which includes all macro and micro nutrients. But unfortunately, mostly this part is neglected or kept at last while handling the new born and toddlers. If you are neglecting your health today than you are paving the way for a stressed, unhealthy, frustrated life ahead. Let's assume that, if you are boat with a little leakage, and is given the task of moving your kids and family safely on an Island. You, after assessing your sea worthiness and with full energy to help your kids, set sailing. Since the leakage is small and, in the beginning, it does not hamper your speed and floating but soon after some time the water breaks in and hampers your ability to be afloat and your boat starts sinking, isn't it a nightmarish thought to consider, What I want to covey is, if you neglect your wellbeing today it will show its consequences in future. So, taking care of yourself today is like repairing the leakage and making sure that you safely transfer your loved ones. 
Diet and exercise go hand in hand, how? If you are eating healthy than you won't be having laziness and lethargy to exercise, and if you are exercising than you won't (in most cases) crave for junk and ruin your efforts. I am not asking you to follow full fledged diet and exercise regime, rather try to bring in small changes in your daily routine and finally you will see big results. 

New moms need a balanced diet including vitamins and minerals with carbs, fats and protein. What you can do is:

*Include whole grains varieties, rice, pasta, oats, bread, potato as carb sources.
* some dairy products like milk, yoghurt, paneer, cheese etc.
* essentially add some iron rich foods like legumes and lean meat, because lack of iron after pregnancy can additionally drain your energy levels while taking care of baby.
* keep your calcium, zinc, magnesium, iodine and vit.d levels in check and consume food rich in same.
*keep your folic acid levels up by adding food items rich in folates eggs, green leafy vegetables, beets, broccoli etc
* keep yourself fully hydrated to meet your body's new requirements.

Help yourself first so that you can help others, stick with a healthy balanced meal plan and start exercising when your doctor says OK.